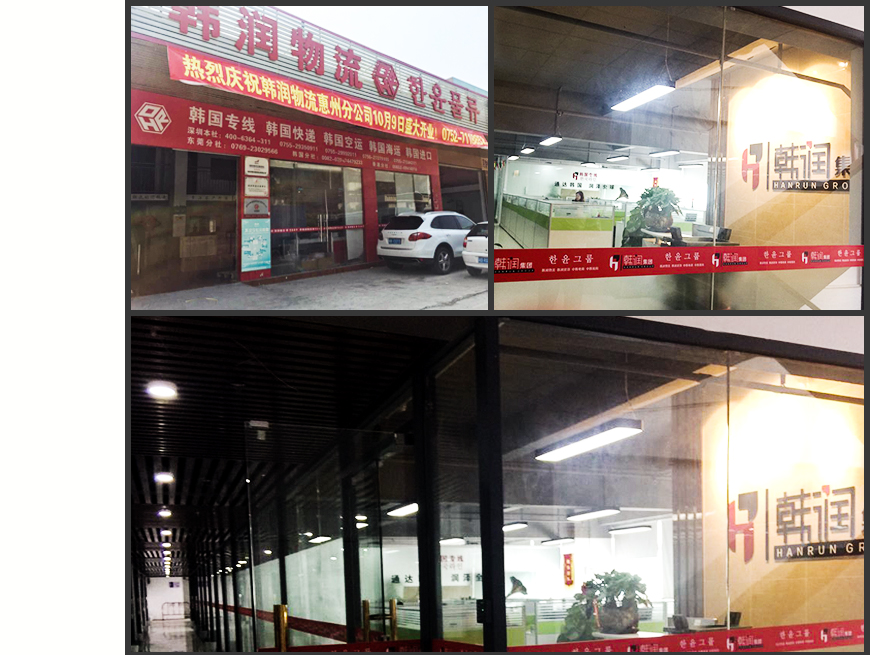 Shenzhen Han Run international logistics co., LTD., headquartered in shenzhen baoan, in Seoul, South Korea, dongguan, shenzhen nanshan, shenzhen huaqiang north, south huizhou round and branch offices in Hong Kong, is the present domestic most professional Korean line logistics company. The company is equipped with international air cargo, international sea freight, inland rail freight, air sea import and export. Not only is committed to global customers to provide professional warehousing, distribution, transportation, freight forwarders and other services, also can provide customers with customized supply chain integration of the logistics planning programs and personalized logistics information solutions.
  Han Run logistics as a member of the association of shenzhen airlines, and other allied units go hand in hand, the business is going on, its broad development platform, market prospects, both China and South Korea free trade agreement signed with more favorable conditions, actively develop logistics route to China and South Korea, China and South Korea for exchanges made by providing customized supply chain integration of the logistics plan and logistics information solution of individuation.
  We have multiple service supply networks overseas, covering the areas of Hong Kong, Europe, North America and southeast Asia, and can realize the door to door integration services. We in China have their own urban network, with the high quality service and perfect information network as support, constructed based on coastal, radiation throughout the country, connecting the global logistics supply chain, meet the logistics needs of customers. The company since was established, for the shenzhen local and other domestic regional customers with diversified logistics and extension services, gradually developed a has lineup huge logistical support team, with extraordinary global logistics services. It aims to provide higher quality services to customers in international air, sea, automobile, warehousing and express delivery.
  Price Han Run logistics will be in line with "customer first, quality" business purposes, to further improve the service network, China and promoting the construction of business information systems, to establish a people-oriented corporate culture, for our customers to provide more perfect service, based on clients' interests in realizing the value of the company. Choose han run, it is to choose convenient, quick, efficient and economical.